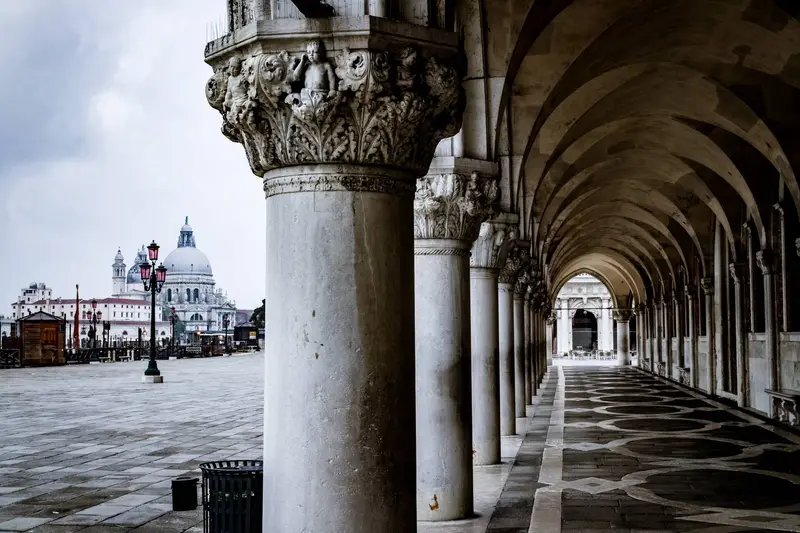 Discover Venice
The beauty at every step
Venice is synonymous with Beauty: at every step, you come across enchanting views. Monuments, artworks, elegant palaces reflected on the water. It feels like walking in an open-air museum, to be discovered without haste.
Venice to love
Piazza San Marco
The San Zulian Hotel is located a three-minute walk from the most romantic square of them all, Piazza San Marco. Characterized by its high bell tower, basilica, and refined cafes, it resembles a cozy living room in Istrian stone, enchanting at the first light of dawn. From Piazza San Marco, a short walk leads to the majestic Palazzo Ducale, the original seat of the Doge, with the suggestive Bridge of Sighs, which once connected it to the Prisons.
San Marco Basin
The San Marco Basin opens onto the Riva degli Schiavoni, where the famous Island of San Giorgio Maggiore stands out in the foreground. Moving to the right, one comes across the profiles of the Basilica della Salute, much loved by Venetians, who have dedicated the homonymous festival to it in November. On the left, the gaze reaches the shore that passes the entrance to the Arsenale shipyards up to the Gardens, where the prestigious Art Biennale takes place. The last wonder to be observed from here is the island of Lido di Venezia, home to the International Film Festival, famous all over the world.
Venezia to be experienced
Visit to a ridotto
Discover Casino Venier and Casino Contarini, ancient gambling houses (ridotti) where Venetian nobility used to meet for nights of gambling and entertainment.
Rialto Market
At the Rialto Market, you'll find fruit, vegetables, and fish stalls with irresistible scents...let yourself be tempted by local delicacies.
Venice Carnival
Immerse yourself in a colorful and fascinating world: the Venice Carnival is an experience not to be missed on your vacation in Venice.
Hotel San Zulian
San Marco, 527 - 30124 Venezia
Hotel San Zulian
- 02050450275